Steam Deck
Steam Beta Client and OS March Updates: DOOM Eternal gets Ray-Tracing on Deck. Godot Engine 4.0 Release
Slay some demons on the go with this shiny new update then make a game in our favorite open-source game engine.
These past two days we saw Valve release not only the March 1st Steam Deck Beta Client, but also the Steam OS Beta version 3.4.6. Starting with the client update it fixes a number of issues along with continuing to move game invites into the Quick Access Menu instead of chat tab. Games you are able to stream locally from another PC are now included in the Ready to Play game filter but you'll need to elect to stream them instead of the default of installing locally. If you're someone that shelled out a cool $200 for PlayStation's Dualsense Edge controller (their pro version of the standard PS5 Dualsense controller) then good news as this update has added mapping specifically for that controller. A full list of changes can be found below:
General




Fixed shortcuts regression in this beta when users or 3rd party utilities add command line parameters to the shortcut exe path

Move advanced HDR options to Developer Settings

Streamable games are now included in the "Ready to play" game filter, though the default action is still to install them locally.

Game invites in the Quick Access Menu will now default to opening a context menu to accept the invite rather than navigating to the chat tab and having to hit "Accept" there.

Fixed crash when in a voice chat

Fixed crash when authorizing a microtransaction purchase in the overlay

Fixed the Play button stealing focus when a game is launching

Fixed "Find games to play with friends" not working in Big Picture Mode






Steam Input




Fixed Logitech F310 controller input on macOS and Linux

Added mapping for DualSense Edge Wireless Controller on Linux (note that advanced feature support require Steam to be able to access the /dev/hidraw* devices)


As for OS 3.4.6 Beta, there's a very short list of changes here as the only real change is upgrading the graphics driver to Mesa 23.1. It doesn't mean we don't get something neat to play around with because this introduces Ray-Tracing for DOOM Eternal. This is quite a feat to do portably as for context the Nintendo Switch while having an impressive Switch port could only run at 30 FPS. It seems pretty wild that a technology that could bring beefy rigs to their knees not that long ago can be implemented on a portable platform. I'm not sure how many games we'll really see run well with Ray-Tracing on Deck, but it's just another development in an already awesome platform. Full changelogs are down below:
Updated the graphics driver to Mesa 23.1, containing many functional and performance fixes:


Fixed graphical corruption issues with Wo Long: Fallen Dynasty

Ray-Tracing is now available in DOOM Eternal

Fixed graphical corruption issues and GPU crashes in several upcoming titles


And for the final story, almost ten years after its 1.0 release, the open source game engine Godot has released version 4.0.This is the same game engine that powers indie hits like Brotato, Dome Keeper, and the recent The Case of the Golden Idol. There's a wealth of new features in this 4.0 as this overhaul update was "3+ years" in the making. It includes a 3D and rendering overhaul introducing two new Vulkan backends, new 2D editing tools and rendering options, and a port to .NET 6 for C# scripting.
I'm not a game developer myself so I'm not as well equipped to unpack all of these numerous changes but it's thrilling to see a free and open-source tool come so far and off the community so much to contribute to a passion we all love. I'll include a video by GDQuest going over all the changes in more detail. The Godot team does mention how currently their monthly expenses are more than their monthly income so I will also be linking to their monthly donation page if you believe in the work they do and want to support them.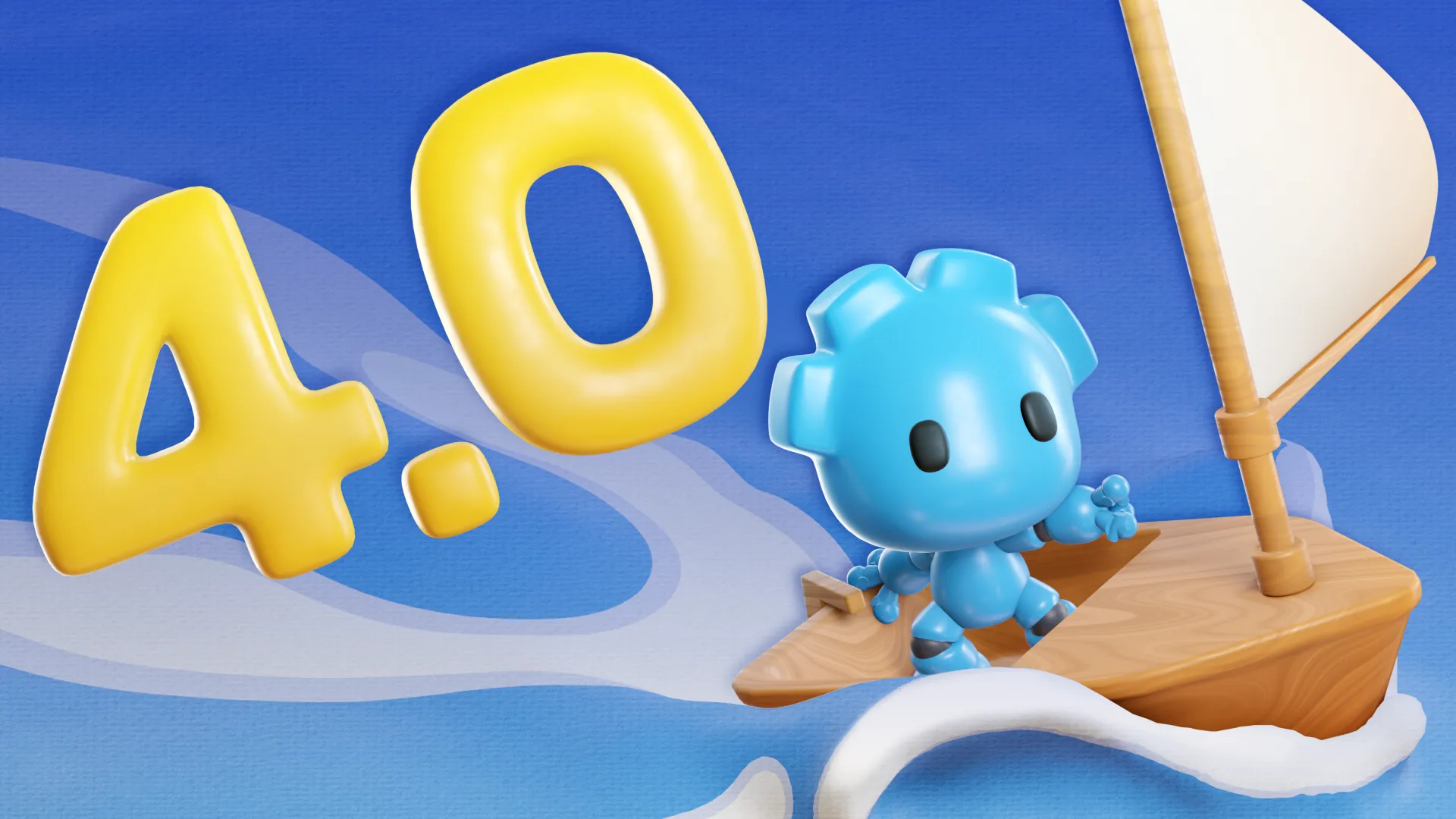 ---
So are you going to be ripping and tearing your way in the new Ray-Traced DOOM Eternal on Deck? Do you stream games from another gaming PC/console in your house? I finally finished Persona 5 Royal streamed to my Steam Deck. Are you a game developer that uses Godot? Are you excited about the 4.0 release? Let us know all your thoughts in the comments below!