Steam Deck
Steam Finally Kills Windows 7 & 8 Support and You Can Now Map Left Stick to Gyro in March 27 Beta Client Update
Valve drops support for beloved Windows 7 and so-so 8 three years after Microsoft ended support.
Valve released a new Steam Beta Client update yesterday and the first bullet point on the changelog was mentioning they were adding an "End of Life" notice for gamers on Windows 7, 8, or 8.1. This is due to Steam's use of an embedded version of Chrome which will no longer support these versions. What's crazy to me is this comes years after the official End of Life date Microsoft set for Windows 7 (8/8.1 ended this January). Looks like those brave (or foolish) enough to game on Windows 7 up to this day will have to jump ship to either Windows 11 or Linux. I would assume this would be a relatively low number of people running deprecated versions of Windows, however ZDNet found an alarming number of devices on Windows 7 a year after the end of life date.
It also appears Valve has finally removed all traces for the old Big Picture mode as they removed support for the -oldbigpicture command option. In exchange, Valve has now added the ability to use Gyro As Joystick to output to the Left Joystick. So I guess if you wanted to spice up your next Dark Souls playthrough you could map your movement to the gyro. I'm not sure how I would use this, but it's great to see Valve add and expand Steam Input's functions.
Most of everything else are fixes, including one for the MacOS client. I always forget there's a MacOS version of Steam until I see it on a changelog. You can view said changelog down below:
General




Added "End of Life" alert for Windows 7/8/8.1. Steam Client support for these operating systems will end on Jan 1st, 2024 at 10am. See

here

for additional details.

Display an error if the user is trying to log in anonymously in the client. This mode is only supported for steamcmd.

Uninstalling a game no longer displays a modal dialog

Fixed "Manage Storage" button opening the storage settings page

Fix soundtrack cover art not appearing in content management panel

Fixed popup menus opening at the wrong DPI in multi-monitor mixed-DPI configurations.






Big Picture Mode




Removed support for -oldbigpicture command-line option

Fixed some styling issues in the Quick Access Menu > Friends List

Fixed some issues with notification toasts appearing in the wrong location in multi-monitor setups or with different DPI settings

Apply text filtering preferences in Guides in the Overlay

Removed soundtracks from All Collections since it has its own tab

Fixed an issue where two settings pages could be visible at once

Fixed the switching of monitors when going in/out of BPM at start up

Fixed overflowing friends list when sharing a screenshot

Expand the hitbox of buttons in the footer to make them easier to click






Steam Deck




Fixed issue where a game's specific uninstall UI was not visible






Steam Input




Increase responsiveness of the "Joystick Deadzone" visualization

Gyro As Joystick can now optionally output to Left Joystick

Fixed Gyro's Left/Right Stick Deflection Modifier not working

Fixed Modeshift bindings not being removable when viewing the command on the input






macOS




Fix Steam Overlay crash in some games using Metal graphics API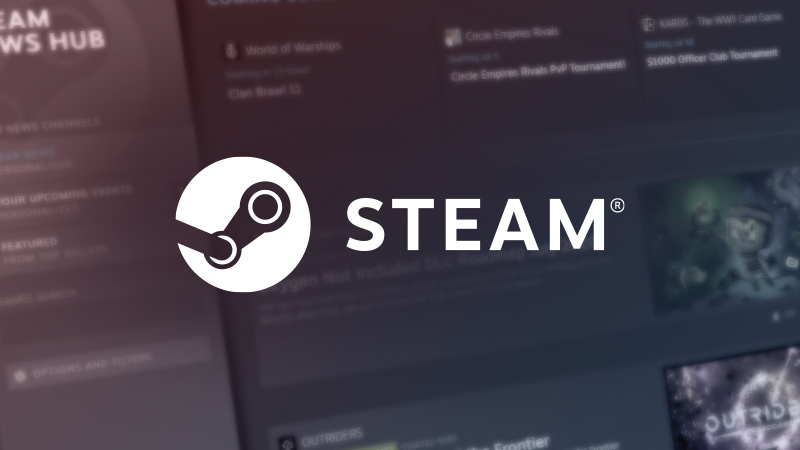 ---
So do you know what games you're going to map gyro to the left stick in? Do any of you out there still use Windows 7? When you had to jump ship from Windows 7, did you go with Windows 10/11, or did you finally take the plunge into Linux. Let know in the comments down below!