Steam Deck
Tears of The Kingdom emulated of Steam Deck ten days ahead of launch. Resident Evil 5 Remake 5th most played on Deck. GE-Proton8-1 releases.
It's dangerous to go on social media alone. Take this Tears of The Kingdom emulation news instead.
We've got a strong start to May in terms of Steam Deck news. We started the month with GloriousEggroll releasing his GE-Proton8-1 on the first and last night Wine-GE-Proton8-1. These are of course his custom builds of the Proton 8.0 experimental that help provide the Deck and Linux further compatibility running Windows games.
The biggest things to note in these releases are that FSR is currently disabled due to needing to be rebased (though Eggroll is unsure if it's possible to rebase or port over to the new proton build). Battlenet will crash if you have the NVAPI hack enabled in dxvk.conf. On the bright side, the issue with Overwatch losing focus after death has seemingly been fixed. You can find the full patch notes below:
Wine-GE-Proton8-1 & GE-Proton8-1
All build components rebased to Proton 8 experimental/upstream
proton-wine updated to latest experimental
wine-staging rebased on top of proton-wine 8
proton-ge game patches and pending wine upstream patches rebased on top of proton-wine 8

NOTES:

FSR is currently disabled again. It needs a massive rebase and same as before I don't know if it's currently possible to rebase/port it over to the new proton 8 build.

Having the nvapi hack configuration enabled in dxvk.conf seems to crash battlenet. Recommend removing it from the config for existing Lutris battle.net installations and related games.

Overwatch losing focus after death seems to be fixed
Exclusive to GE-Proton8-1
dxvk updated to latest git
vkd3d-proton updated to latest git
protonfix: No cutscene audio in Daedalic Games (Memoria, The Night of the Rabbit, A New Beginning - Final Cut) - (thanks marianoag)
protonfix: Megadimension Neptunia VII - (thanks snaggly)
Yesterday we also saw Valve publish the April's top 20 games played on Deck. What immediately jumps out is last month's indie darling DREDGE has landed itself at 9th place in the top ten which is impressive for only releasing last Sunday. The Resident Evil 4 Remake didn't even crack the top 10 during the week of its release.
‌That however has since changed with Resident Evil 4 Remake sitting comfortably at 5th place on Deck. With so many people gushing about the game and considering this AAA is not part of the seeming plague of bad PC ports (something we discuss in our Press Steam to Start Podcast last week), it makes complete sense to see it so high up.
Dead Cells has had a steep fall from 8th in March to 20th in the last month most likely due to people done with the Castlevania DLC and not any to do with the quality of the game, which is fantastic. As always Vampire Survivors and Elden Ring occupy first and second place in the list as they will seemingly never leave the top three games on Deck.
In our final bit of news, The Legend of Zelda Tears of the Kingdom has been leaked and you know what that means. Someone has already tried emulating it on Deck. We're ten days away from the actual game's launch so be careful for spoilers online. Reddit user u/Unknowntypebeat in a now deleted post says Tears of the Kingdom running at "15-20 fps" in Ryujinx. They did note that they were running with Cryoutilities set to 4GB.
This doesn't sound like a ringing endorsement for emulating the game on Deck at launch, but truthfully for a game as big as that running at all is pretty huge. In context, if you dared to run the Switch version of Breath of the Wild instead of the Wii U version, everyone would come out of the woodwork to lambast you for not emulating it in Cemu.
What's more is we still don't know how Tears of the Kingdom will perform on the native hardware. Ethan Gach at Kotaku reports a mix of some saying their experience playing the hands-on were fine, others were mixed, and some cited, "major" performance issues. This was all in Docked mode so I do suspect the game will drop to the low 20s in framerate in at least some areas of the game or if someone sticks too many objects together with the Ultrahand.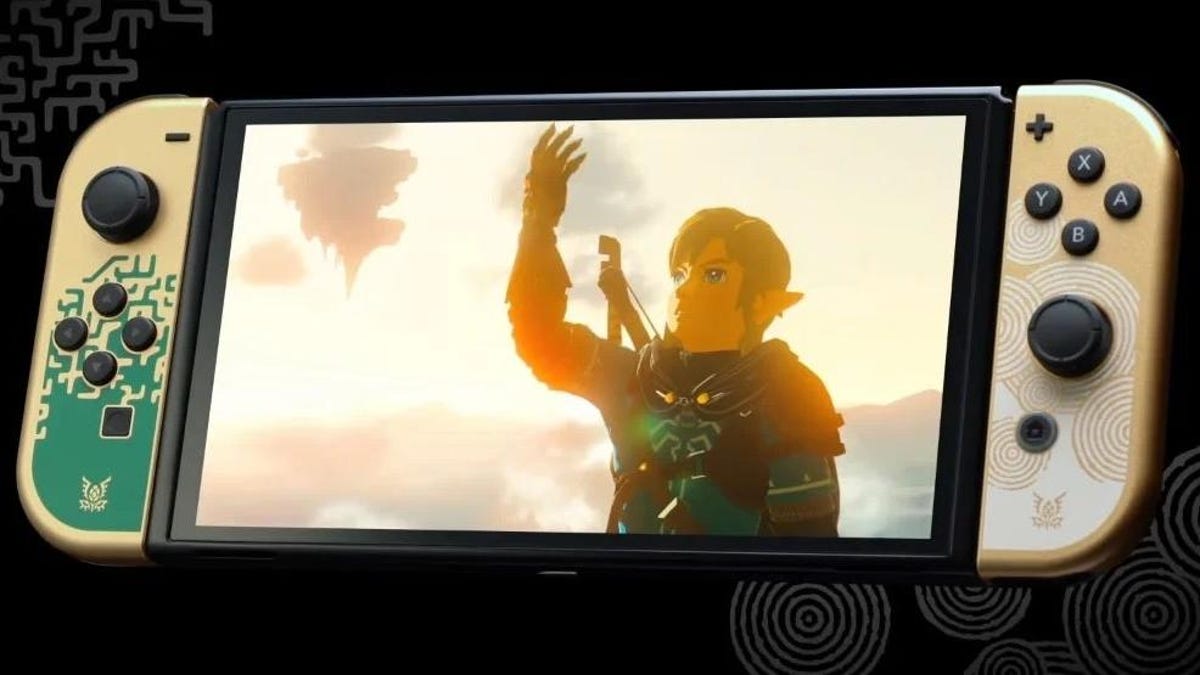 ---
So what do you think? Are you still playing Vampire Survivors? Have you been waiting for the new GE-Proton releases? Are you going to pick up ToTK the second it drops or wait until it's in a playable state on Deck? Let us know in the comments below!